Bethesda: Game of Thrones "Leak" Is It Legit? Most Likely Not.
by @Monte
*obviously fake image*
​

(UPDATE: Target emailed me a response back, saying after "extensive research and collaboration" that the listing was an "error" and it has since been taken down. I've also learned via gamespot that these target pages can be spoofed, and one was done before for a R

ockstar GOT

game. So it's looking like this "leak" is likely fake.)
Yesterday, the bethesda community had a spark of excitement as a user on NeoGaf somehow stumbled upon a listing on the international target website for "Bethesda: Game of Thrones". Naturally, some in the community immediately started hyperventilating that a new BGS game was coming soon, and that it may even be imminently revealed to coincide with Game of Thrones season 7 finale. Obviously, that didn't happen, and this "leak" is so random and vague that it's hard to determine if it should be taken serious at all.
Since word of a bethesda related leak is my batsignal, I naturally answered the call to do some investigative journalism. First off, I called target.com customer support. I got on the line with some foreign dude I could hardly understand, and kept redirecting me to GOT products. Since that was going nowhere, I asked to speak to a supervisor. The supervisor was nice and at least had a cursory knowledge of games. For some reason, she could not find the page with the listing even after I gave her the url (in retrospect I should've just told her to go on Forbes.com and click the link in the article about it). I was then directed to another phone number to call, and she too could not find the page. However, she said she notified her superiors to investigate, and they would email me when they figured it out (see update). Everyone I talked to however seemed to think it was some kind of error, or someone fucking with people on their site (which would be a problem for them if true).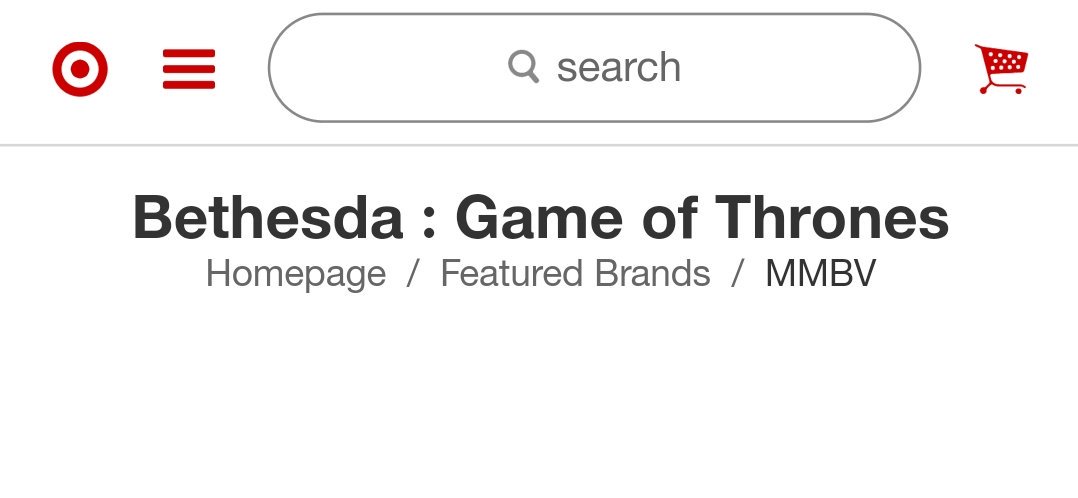 From my experience with these sneaky leaky type things, if it is a single uncorroborated "leak" such as this, it's usually fake. When there is an actual leak of something, there will usually be multiple listings like this, as well as other anecdotal evidence at least (such as trademarks etc). Usually there will also be rumblings and rumors floating around various forums etc, of which there are none of signigficance to note for this.
So while this "leak" may be of no value, is there a chance a Bethesda Game of Thrones game is in the works? For sure.
We know BGS is working on 3 big games
, one of which is TES VI (very very early development), and 2 new IP's that are very different from anything they've done previously (according to Todd). While one is near finished and is likely the heavily rumored "Starfield", what the other new IP is is anyone's guess. Bethesda were
approached before Skyrim to do a GOT game
, but declined to do Skyrim. Is it possible now that they have a 2nd studio and can take on a heavier workload, and with GOT being such a huge franchise nowadays (already with a Telltale game adaption), that bethesda called back HBO and decided to take them up on their offer? Definitely. But as of right now, this "leak" is nothing to go off of.
I will update this post if I recieve any more info
-------------------------------------------------------------------

Please make an account to get the latest gaming news and the ability to discuss all things games... and win prizes!

Follow me on twitter @4allout
Last edited: