The Danish Indie Game Scene
By ODgoon
​
Last week I had the opportunity to attend a Danish game development event in Copenhagen called Spillbar with teachers from my game development class. Here developers from all over Denmark gathered to learn and share their work. The main portion of the event was a series of talks from 3 Danish developers: Petter Henriksen from Landfall Games, Klaus Pederson from Bedtimer Digital Games, and Jonas Kaerley from Gears for Breakfast. The talks were about launching your game and each speaker had some different approaches to the process.
Petter talked first and some of his main points were about community building and interactions. Petter and the rest of the speakers agreed that large video game news outlets (IGN, Gamespot, etc) contributed little to the promotion and marketing of their games. To grab a gamers attention for their indie title's like Clustertruck and Totally Accurate Battle Simulator (TABS), Landfall used influencers from Youtube and Twitch to show that their game was fun. They did not reach out to these creators directly, instead they made their games look goofy and fun for these types of people to play on their channels. Through social platforms like Twitter, Youtube, and Twitch developers can get their game out to more people. Another strategy from Landfall was to share funny gifs and images from the development of their games.
A silly horse video
was able to get thousands of retweets and gamers were able to see the fun side of the game development process. As for Landfall's game Stick Fight, which has sold almost half a million copies, Petter said that marketing logic just did not apply to that game. Stick Fight was developed as a side project for Landfall and was released with little marketing but somehow found huge success.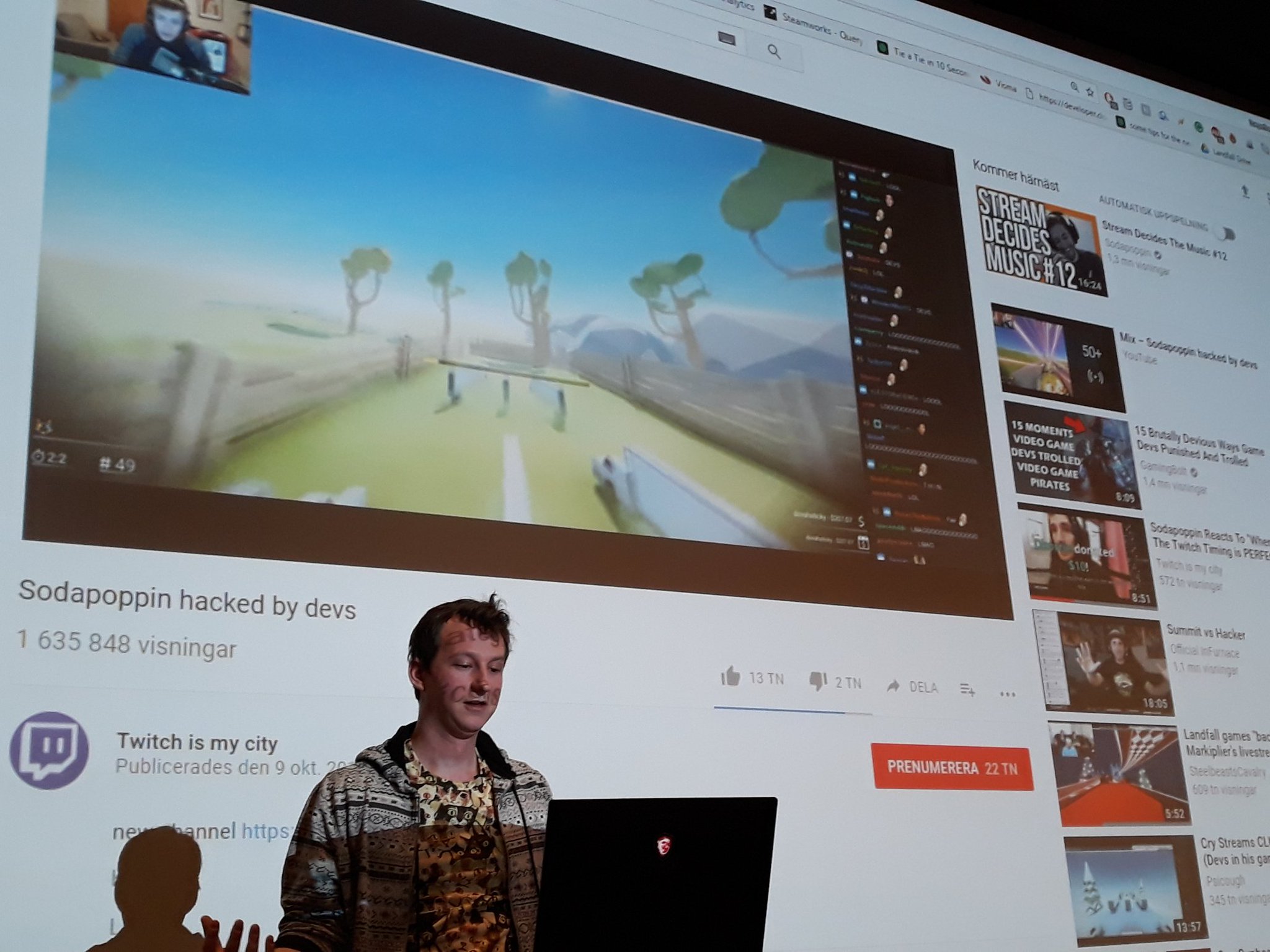 Petter showing a clip from streamer Sodapoppin playing Clustertruck
​
Klaus Pederson, developer of Back to Bed and Figment (his latest title) had a more old school approach to the marketing strategy. Klaus and his team went to a lot of video game events to promote their game. This also allowed players to get hands on experience with the game and chat with the developers in person. Bedtime Digital Games also made their previous game, Back to Bed, free on steam for a weekend to draw in a lot of players. Their thought process was that if players enjoyed Back to Bed, they would be more inclined to buy the new game Figment since they are both isometric adventure games. Bedtime released a music video for their song
The Plague
which is worth a watch. Klaus also discussed a console port for his game, and had physical copies of Figment available for purchase.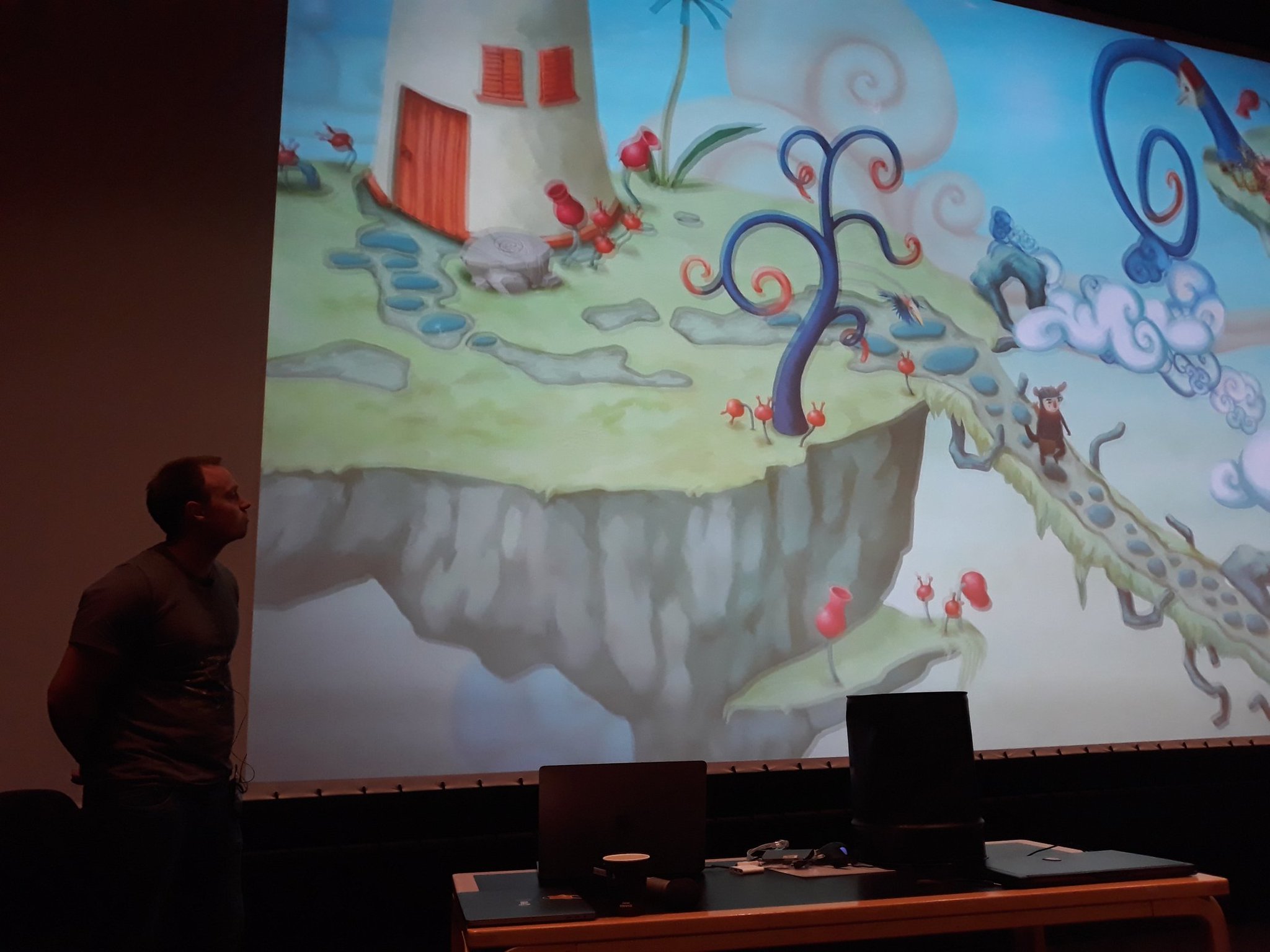 Klaus showing Figment gameplay
​
The last speaker was Jonas Kaerly who developed A Hat in Time, which was the largest Kickstarter-funded project in Denmark. He talked about the luck the game had through its Kickstarter and how that fueled a community from the start. Jonas also emphasized the importance of Discord because that allowed fans to talk directly to the developer if they ran into any problems with the game. Jonas noted that honesty is important for game developers to draw the attention of players, especially when trying to build a community from scratch. One competitor that A Hat in Time had was Yooka Laylee, which was also a 3D platformer but had a lot more media attention. Jonas' solution to this was to differentiate from Yooka Laylee and say that A Hat in Time was "the cutest 3D platformer you have ever seen." Imagination was another key point in Jonas' talk. He said to not tell the player everything about the game, but give a brief explanation of the mechanics so the player's imagination can think of the various ways that mechanic can be used. A Hat in Time's main mechanic is that different hats will give the player different abilities to overcome the game's obstacles. If the player knows the full extent of the main game mechanic, they will lose interest in playing the game quickly.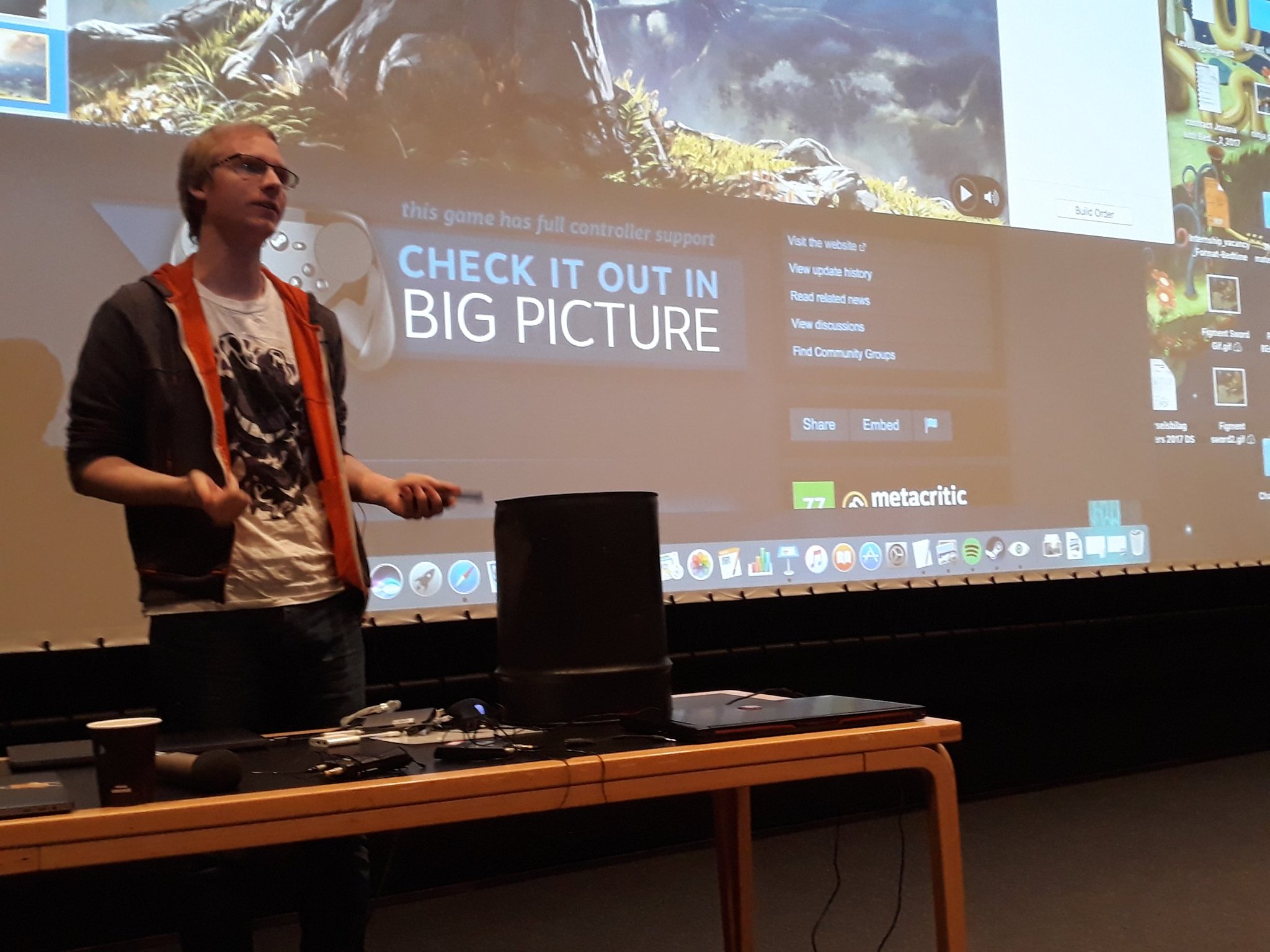 Jonas talking about the launch of A Hat in Time
​
Spillbar was an awesome experience because everyone was there to help each other out in the video game industry. It did not matter whether you were a student, developer, or hobbyist because there was something there for everybody. Even though I have not played any of the video games talked about here, I still enjoyed hearing how independent developers tackle the challenge of marketing their game. While some of the strategies varied between the three speakers, they agreed on some essential points.
1. Build an online community so players will like you as a developer and be more likely to buy your future games
2. Use alternative ways to get your game out there whether that be through content creators on Youtube or Twitch, or places like Twitter or Reddit.
3. Make the concept of the game unique, but adaptable because people will have a similar game to yours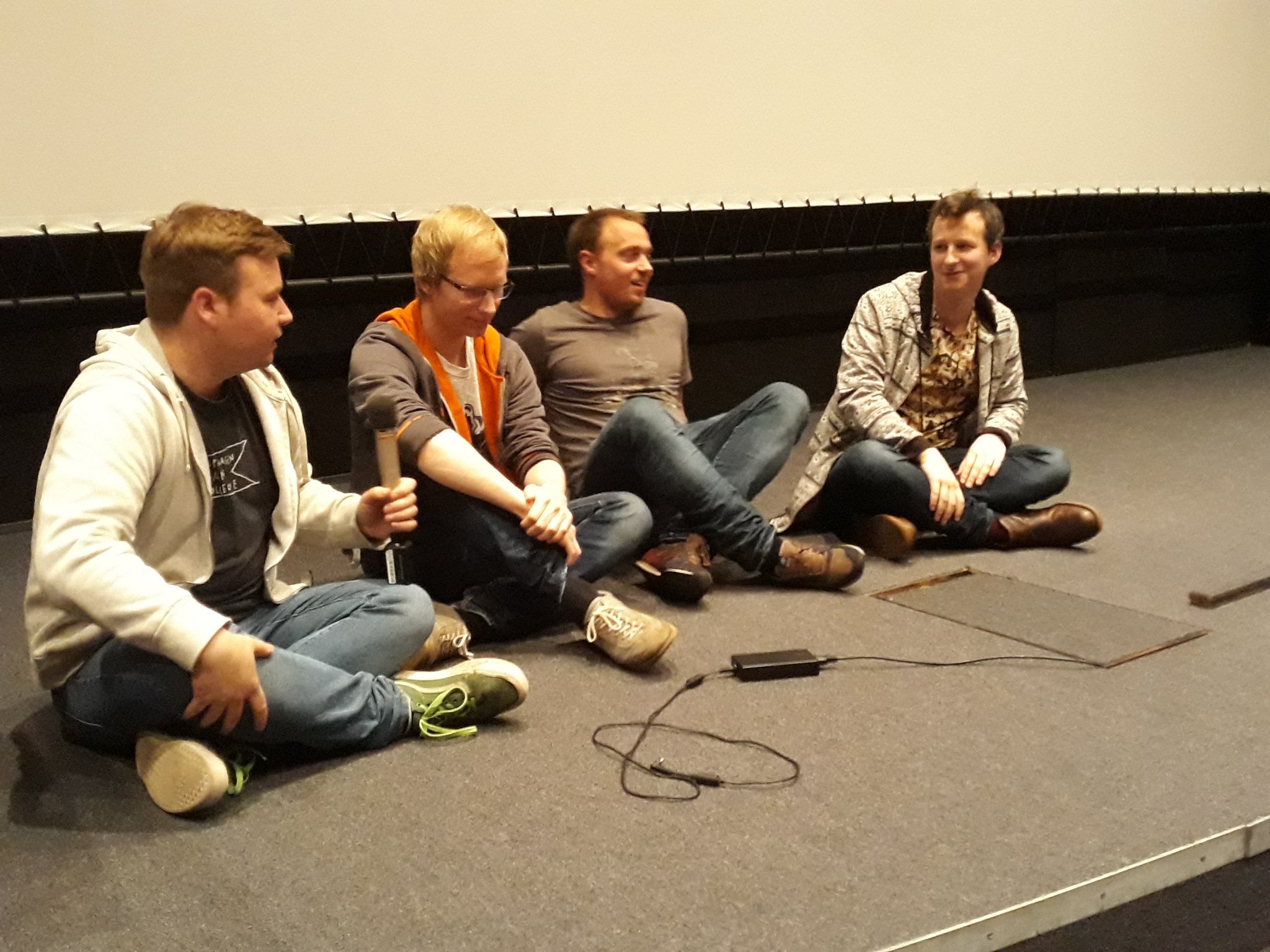 From left to right: Tim Garbos, Jonas Kaerley, Klaues Pederson, Petter Henriksen
​
-------------------------------------------------------------------
Make an account on Sugarbombed to catch up on the latest gaming news and to discuss your favorite games with other memebers!
Follow me on Twitter @TheODgoon